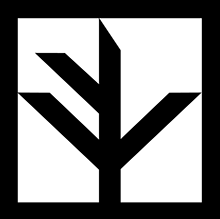 SAN TRANQUILINO
EDITORS, MIXERS
& SOUND RECORDISTS

We are a group of sound producers graduated from the San Antonio de los Baños Film School, Cuba, we have formed an international project called STEMS Group, through which we focus on the postproduction (and production) of Cinematic Sound.
Our concern is to address audiovisual projects with the highest level of professionalism and rigor, always creating carefully selected work teams that meet the specific needs of each project. These work teams are made up of sound designers, project supervisors, sound editors (dialogue, backgrounds and sound effects), foley artists, and mixers, whose concern is none other than to give life to your project.
In our portfolio of services we offer: Sound Design, Dialogue editing, Backgrounds editing, Sound Effects editing (SFX), Foleys recording and editing, ADR and Re-Recording Mixing (for DCP in 5.1 and Stereo Mixing for Broadcasting, with international standards).
We have a presence in several countries of the Americas (Colombia, Dominican Republic and the United States), and our work model is mainly decentralized, through the Internet. During the editing of our projects we use secure servers to send material, encrypted and password protected for a secure transfer.
With this model, we optimize the post-production times, involving the ideal number of people who must approach each project, ensuring the quality that an editor dedicated exclusively to one objective can offer; unlike the large studies that divide several projects among few editors, sometimes saturating the editors with several projects simultaneously.
For the daily monitoring of the project we offer partial deliveries of the edition through the internet, and / or face-to-face accompaniment in the base city (Bogotá, Santo Domingo or New York).
Somos un grupo de sonidistas egresados de la Escuela de Cine de San Antonio de los Baños, Cuba, hemos conformado un proyecto internacional llamado STEMS Group, mediante el cual nos enfocamos en la postproducción (y producción) de Sonido Cinematográfico.
Nuestra preocupación es abordar los proyectos audiovisuales con el mayor nivel de profesionalismo y rigurosidad, siempre creando equipos de trabajo a la altura de las necesidades específicas de cada proyecto. Estos equipos de trabajo son conformados por diseñadores de sonido, supervisores de proyecto, editores de sonido (diálogos, ambientes y efectos de sonido), foley artists, y mezcladores cuidadosamente seleccionados, cuya preocupación no es otra que dar vida a su proyecto.
En nuestro portafolio de servicios ofrecemos: Diseño Sonoro, Edición de Diálogos, Edición de Ambientes, Edición de Efectos de Sonido (SFX), Grabación de Foleys, Gestión para la grabación de Doblajes (ADR) y Mezcla para DCP en 5.1 y Mezcla Estéreo para Broadcasting (con los estándares internacionales).
Tenemos presencia en varios países de América (Colombia, República Dominicana y Estados Unidos), y nuestro modelo de trabajo es principalmente descentralizado, es decir a través de Internet. Durante la edición de nuestros proyectos usamos servidores seguros para el envío de material, encriptados y protegidos con contraseña para una transferencia segura.
Con este modelo optimizamos los tiempos de post-producción, involucrando el número ideal de personas que deban abordar cada proyecto, asegurando la calidad que puede ofrecer un editor dedicado exclusivamente a un objetivo; al contrario de los grandes estudios que dividen varios proyectos entre pocos editores, en ocasiones saturando a los editores con varios proyectos en simultáneo.
Para el seguimiento diario del proyecto ofrecemos deliveries parciales de la edición a través de internet, y/o acompañamiento presencial en la ciudad base (Bogotá, Santo Domingo o New York).
Thank you very much for your attention.
Cordially:
Angel Alonso Sarmiento,
Co-Founder
Contact:
+573144847784
angel@stems.group
STEMS Group.
José Homer Mora,
Co-Founder
Contact:
+18299435222
homer@stems.group
STEMS Group.
Jose Villaman,
Co-Founder
Contact:
+19084009437
jose@stems.group
STEMS Group.